NEW OPTREL Crystal 2.0 Welding Helmet - PAPR
Monday, 7 December 2020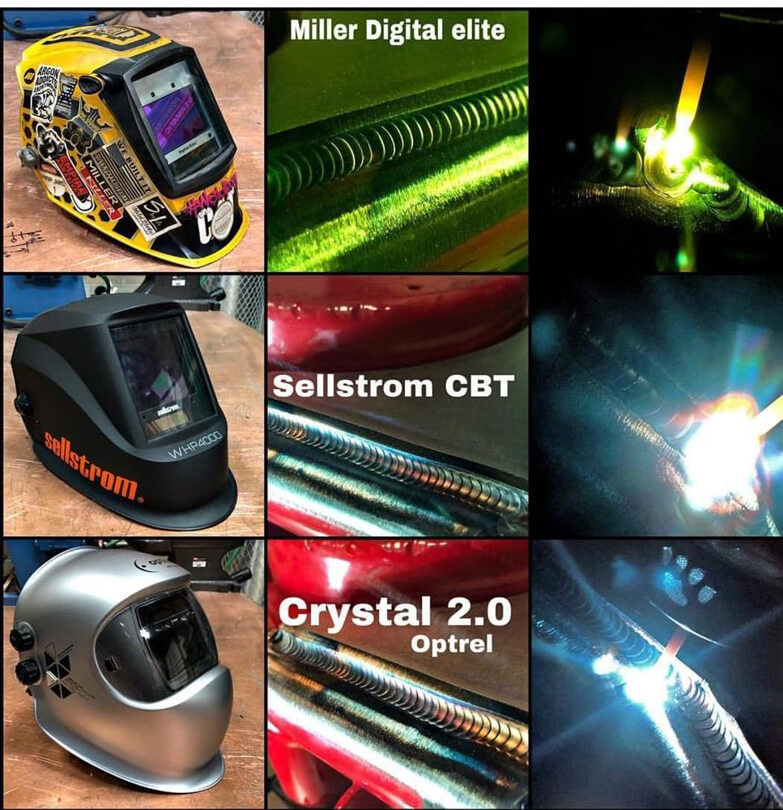 Crystal clear vision and the ultimate in respiratory protection . . .
June 2020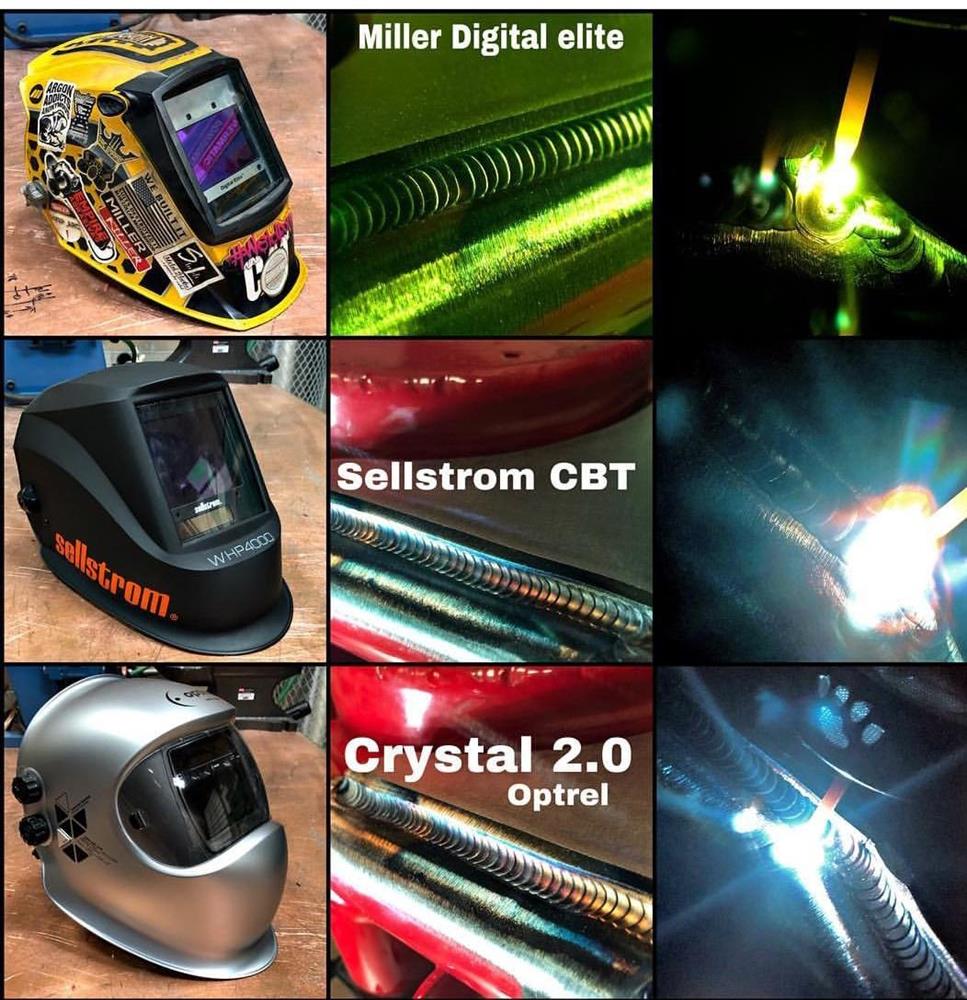 The new Optrel Crystal 2.0 is now available in store as a complete air fed PAPR package.
Imagine what you could achieve with a practically uninhibited and virtually clear view of your working environment?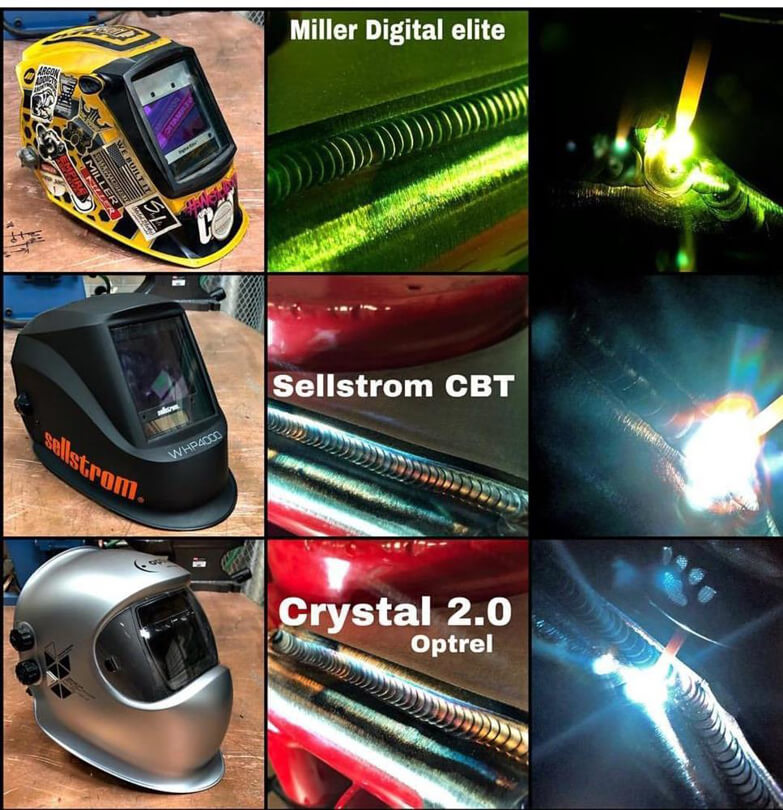 The new Crystal 2.0 sets a new record with an incredibly low shade 2 light state. This brand new and market leading technology reduces the need for a flip up visor. This, in combination with the almost perfect colour spectrum, helps you to have a perfect view of the workpiece and working environment. With a clearer view of the job on hand, this amazing new helmet improves the welders ability to focus precisely on the task on hand and exponentially improves efficiency and accuracy.
Do you know what shade level you should be working at for different welding processes and jobs? Optrels patented Autopilot feature automatically selects on what you are welding, this eliminates the need to manually change settings for different jobs.
Key Features
Crystal Lens Technology 2.0 - Shade 2 open state allows perfect vision before and after the welding process.
Autopilot Shade Level 4 to 12 - Your welding helmet automatically adapts to changing light conditions.
Twilight Function - You can always remain relaxed, even in case of fast lighting changes, the helmet does the thinking for you.
Sensitivity Control - Adapts the helmet to your environment and requirements.
Grind Mode - The brightest vision during grinding work ever to be offered by a welding helmet.
Heat-Reflecting Paint - Helping you keep a cool head at all times.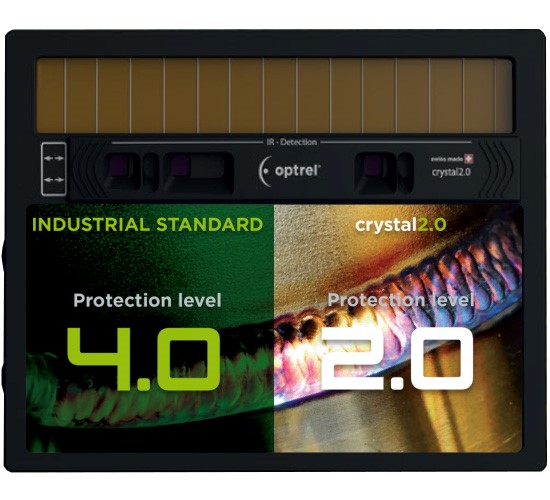 " The difference between other welding helmets and the Crystal 2.0 is like the difference between watching black and white TV and colour TV " 
 Review from a very happy welder and owner of the new Crystal 2.0
The e3000 PAPR system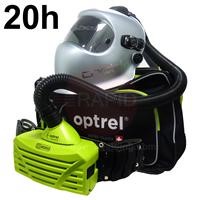 The e3000 PAPR system compliments the Optrel Crystal, providing the best protection in terms of safety, health and comfort. Safety regulations state that air flow on a PAPR systems must be checked before every use, the e3000 automatically checks this when the system it turned on, unlike other options which require a manual air flow check.
Highest safety class (TH3)
Protects reliably from smoke, aerosols and dust
Integrated, automatic air flow control
Mountain breeze odour filter, increasing comfort
Improved working conditions for greater efficiency, comfort and better performance
For more information on this helmet or any other in the amazing OPTREL range, please get in touch.