SERVICE & SUPPORT
In addition to selling a large range of new and used equipment, Proline is able to service and repair all makes and models of welding and cutting machines, generators, pressure washers, industrial vacuum cleaners, compressors and much more.
Regardless of where you purchased your machine from or wherever you are located, we are willing to assist in getting it back operational quickly and efficiently.
EXPERIENCED WELDING TECHNICIANS
EXPERIENCED WELDING TECHNICIANS
Our service team is highly skilled and experienced in all aspects of mechanical and electronic welder repairs. They also understand the challenges faced in the practical environment in which welders operate.
They keep up to date with the latest technological developments in the industry so you can be assured your equipment is getting the best possible attention.
OUR WORKSHOP SERVICE CENTRES ARE LOCATED AT
We have full electrical and mechanical service centres in Auckland and Nelson, and we also have contract service centres that cover the whole of New Zealand. Give us a call or send us a message to get your machine back up and running again quickly and economically.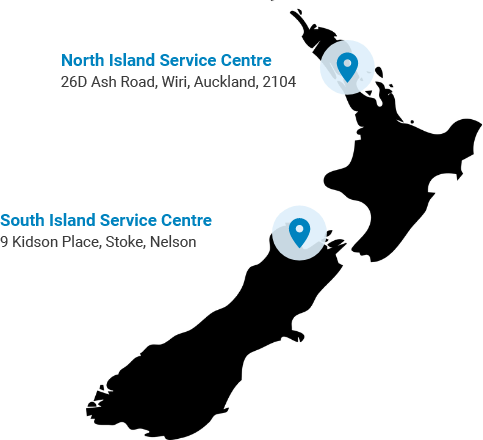 SPECIALISED WELDING REPAIR FACILITY
Accurate and speedy diagnosis of welding machine breakdowns requires both experienced technicians and the right sort of testing equipment. Within our fully equipped workshop, we have the equipment to enable a quick turnaround of your equipment repair or maintenance, helping you maximize your productivity.
We provide both in-house and on-site servicing of all makes and models of welding machinery including:
Arc Welding
Mig Welding
Tig Welding
Stud Welding
Plasma Cutter
Engine Drive Welders
Profile Cutters
Gas Cutting & Welding
Gas Regulators
Water Coolers
Spot Welding
Engine Drive Welders
USE A HIRE MACHINE TO ELIMINATE LOSS OF PRODUCTIVITY
Proline has a range of welding equipment available for hire, allowing you to maintain full productivity while your equipment is getting serviced or repaired.